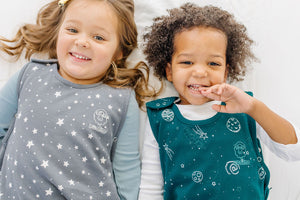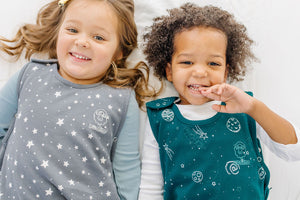 SIGN UP - SHOP - EARN POINTS - REDEEM REWARDS
HOW DOES IT WORK?
Follow these steps to start earning points and saving on your next purchase.
Sign Up
Create your free account and join our mailing list for exclusive offers and updates.
Earn Points
Earn points every time you shop to unlock your next tier. Earn up to 8 points per $1 spent.
Redeem Rewards
Every 1000 points = $10 off. Check your account to redeem points for money-off vouchers.
LOYALTY TIERS
Every order moves you closer to the next tier, which unlocks more benefits!
EASY WAYS TO EARN POINTS
Create an account
Follow us on Instagram
Like us on Facebook
Sign up to our mailing list
REDEEM POINTS FOR DISCOUNTS
You're just points away from reaching your next discount level - the sky is the limit!
Create an account with us & you will automatically be enrolled in the loyalty program. You can earn points for all sorts of activities, including referring friends, and making purchases. To see all the ways you can earn points click the "Earn Points" tab in the menu.
Points are calculated on order subtotals (in USD excluding tax & shipping costs). Once you qualify for either Little Star, Rising Star or Superstar status you will remain there for a year from the date of unlocking.
You can view the full status of your points balance & your current options for redeeming points by logging in to your Woolino account & view your summary by clicking this link. You can view this information any time by pressing the star icon in the top right of the screen for desktop users or selecting 'Rewards' in the main menu for mobile users. 
Log into your Woolino account & view your points balance. This page gives you all the information about the status of your account, activities completed and points earned. 
If you scroll to the bottom of the page titled "Rewards" you will see the monetary discount codes available to you highlighted in red. Choose the reward you would like to redeem by selecting 'Get reward' this box will then generate a discount code that you can apply at checkout.
Yes, Points expire after 1 year without further purchases on your account.
No, there is no limit to the amount of points you can earn & redeem.
Approved: These points can be redeemed immediately
Pending: These points are pending verification. This typically applies to purchases and referrals. This may take up to 31 days to approve but if in doubt, please contact our customer care team.
Cancelled: These points will not be added to your account. For example, this will happen if you cancel or return a purchase (the points will change from pending to cancelled status)
Unfortunately, you cannot redeem points alongside using a discount code at checkout.
You can leave at any time, just contact customer services on contact@woolino.com
You'll be unenrolled from the scheme and you'll lose all points earned. Please note your Woolino customer account will still be active. If you would like this cancelled too, please specify on your email request.